I – Dreams
Dreams can have a crucial impact on our lives. They reflect hope and fear about the future and even help us recall the past.
Whether you want to learn how to master your dreams (i.e., effectively and comprehensively control your dream during sleep) or simply learn how to have calmer dreams, there are several things you can do during the day and before going to bed to be able to dream the dreams you want.
1. Hypothesis About Dreams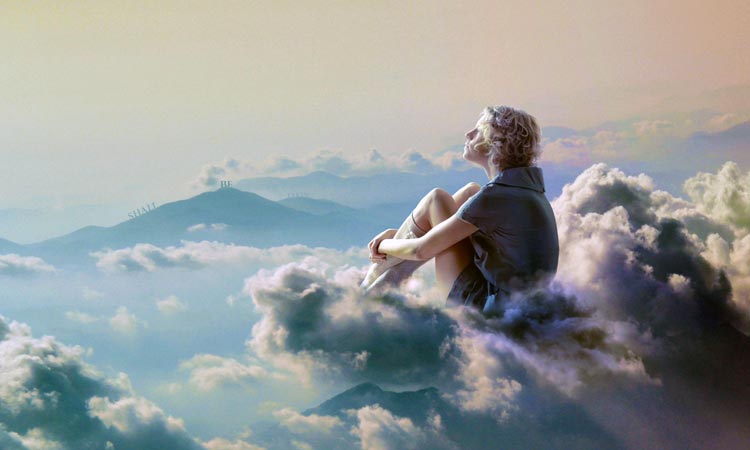 For centuries, people have always tried to find ways to explain dreams. Dream studies lead to two conflicting hypotheses. The first hypothesis believes that dreams are an essential psychological activity of people. Meanwhile, the second hypothesis is that the dream is merely the result of physical stimuli.
The leader of the dreams hypothesis is Dr. Sigmund Freud. According to him, dreams are a way out for desires that people cannot freely express in their lives. Following Freud in this first hypothesis is Carl Jung. He thought that dreams reflect people's minds and help them solve personal problems.
Two researchers Allan Hobson and Robert McCarley are the authors of the second hypothesis. The two scientists' study of brain activity in sleep led to the conclusion that dreams are the result of electrical impulses emitted from the brain, dragging along the past images stored in memory. These images are random, and it is the awakened part of the brain that is the author of "stories" linking those images. The reason for this phenomenon is simply because the brain always wants to arrange what it has experienced in a meaningful order.
2. Why Do We Dream?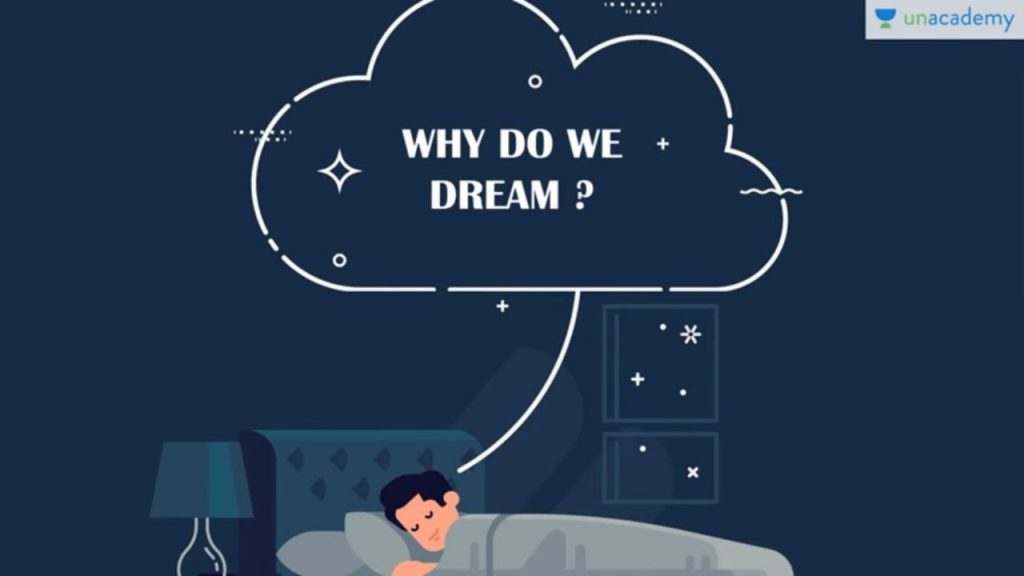 The dream is still a scientific mystery even today. Contemporary studies of dreams include discovering both psychological and neurological functions.
Theories about the purpose of dreams continue to cover vast terrain and often overlap. Some theories suggest that dreams are a means to integrate new experiences into your memory and handle emotional and traumatic events as a way to regulate your mood. Other theories suggest that daydreaming is a brain-messing way after a long day of activity to get new information.
Some scientists think that dreams are a reaction to stimuli that are gathered throughout the day, while others think that dreams are a reaction to external stimuli that occur during sleep.
3. Dream and Brain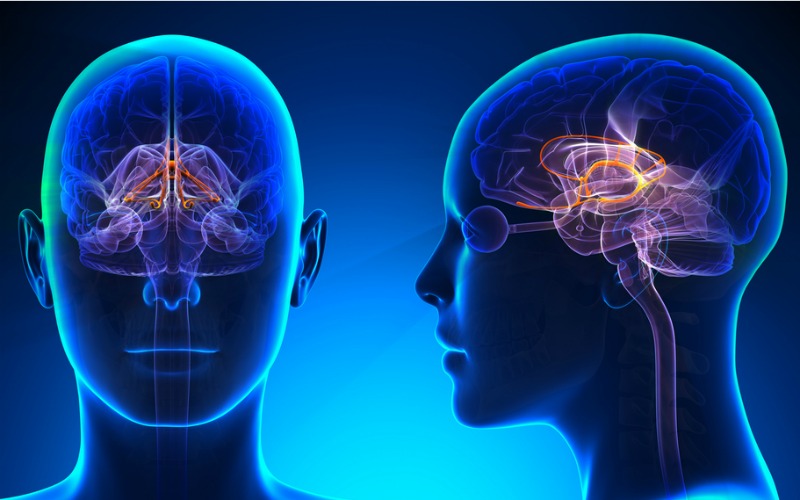 When sleeping, people go through 5 stages (reference). The 1st stage is Pre-Sleep, and we are very easily be awakened. The 2nd stage is Light Sleep, and the 3rd and 4th stages are the deepest sleep. The activity of brains gradually slows down so, til the Deep stages, there are only the slowest brain waves.
About 90mins after sleeping, and after the 4th stage is the start of the 5th stage (Dream) which is also called "REM" (Rapid Eye Movement). During REM, heart rate and breathing pace are faster than usual, blood pressure increases, the ability to control body temperature significantly decreases, and brain activity increases as much as when awake or maybe higher. However, all other parts of the body are completely paralyzed until the REM period ends.
REM is also the time when most dreams occur, so the reason that the body is completely paralyzed during this period is also a natural way to avoid people directly expressing actions as what is happening in the dreams. Imagine if you are sleeping next to a person who is dreaming of playing football, then you will probably be shot down to the ground!
On average, every night, people will experience these five stages a few times. After each cycle, REM stage is prolonged and Deep Sleep stages time is declined. Until near dawn, only stage 1, 2, 5 remain. The deep sleep stages (3 & 4) are completely gone.
There is much controversy surrounding the importance of REM stage. Until now, the most reliable hypothesis is the one about the relationship between REM and the ability to acquire knowledge that requires physical activity.
4. Some interesting facts about Dreams
– Most of the dreams last from 05 to 20 minutes.
– Dreams have colors, not only black & white like people used to think.
– Each night, people dream many times; it's just they don't remember it. On average, each person spends about six years in life for dreams.
– For people who are born blind, their dreams are made up of other senses (touch, smell, hearing).
– When snoring, people don't dream!
– Elephants (and some other animals) sleep while standing in stages of 1, 2, 3, 4 and lie down when they are in the REM stage.
II – The importance of dreams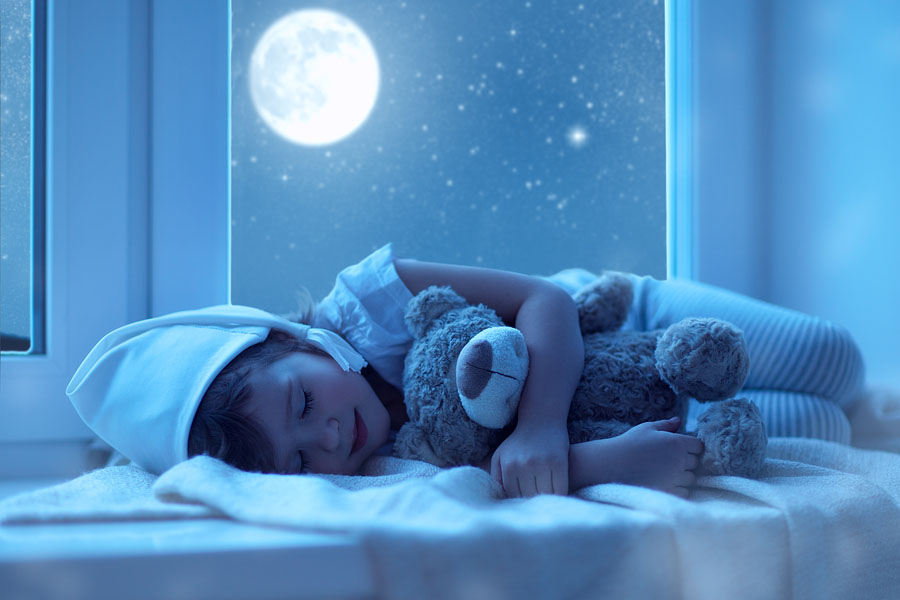 "You sleep to dream or dream to sleep?"
Although this question is still controversial, researchers agree that there is a purpose and importance of a dream that is surely undisputed.
A study by scientists has shown that people who cannot enter the dreams or REM stage will have symptoms of discomfort and anxiety. In a dream study, volunteers were awakened just before they entered a dream state.
After that, they were allowed to go back to sleep. Once again, just before they entered REM sleep, they were woken up. This continues all night. Volunteers sleep at the same time as usual.
The next day, the volunteers went back home. The observing for the whole day, they were found out disorient, discouraged, pomp and impatient. It seemed that their actions and emotions were weakened. Some ate more than usual.
As this study continued the next nights, the volunteers became increasingly agitated. It was found that lack of REM sleep caused excessive sensitivity, lack of concentration and memory loss – a very serious consequence.
This study showed the importance of dreams and its role in human health. Some researchers believe that dreams help you solve stress, detox, restart the body. Dreams are a necessity and help us recharge our minds and revitalize our bodies.
III – To have more soft and happy dreams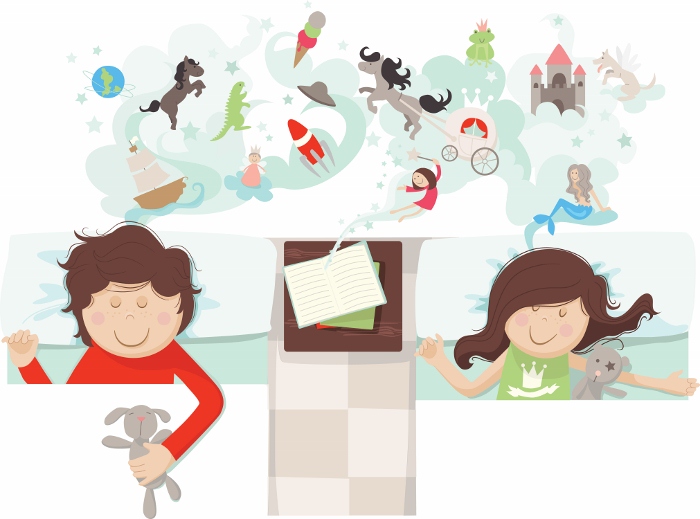 1. Go to bed earlier.
A dream study took part in 2011 in the magazine "Journal of Biological and Sleep Rhythm" concluded that college students who stayed up late often have unpleasant dreams than those who went to bed earlier. Try to go to bed earlier at least 1 hour each night and notice the positive effects on your dreams if you want to dream more gently.
2. Control your eating diet.
Many things make you have nightmares such as night eating, drinking alcoholic drinks, caffeine or smoking cigars. If you have problems with nightmares for a long time, consider reducing these substances or not having them for 2 to 3 hours before sleeping to have enough time to digest food and have a better sleep.
You should avoid caffeine-containing substances at noon if you have a severe problem in getting a deeper sleep and more gentle dreams. You may think you need more energy but that will make it harder for you to sleep.
You may think that one glass of wine before bedtime can make it easier to fall asleep, but it actually will make you harder to have a good night's sleep.
3. Resolve the stresses.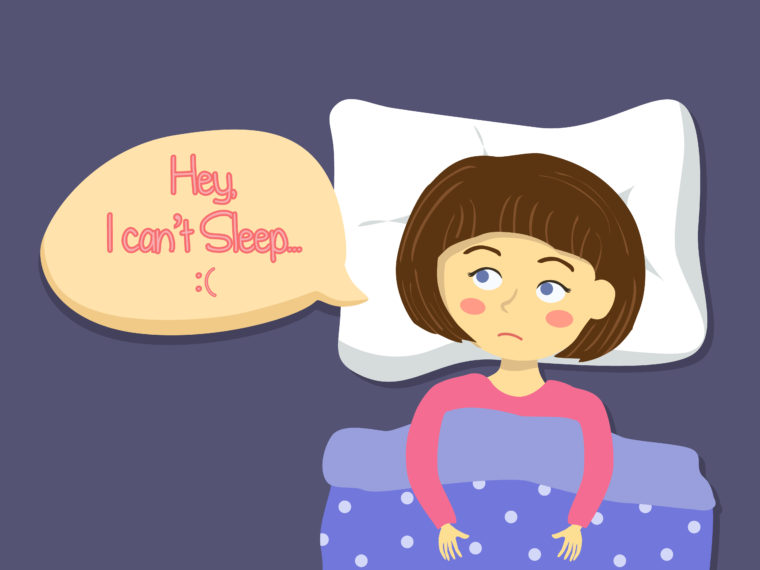 Usually, negative dreams reflect the stress and fears that we experience in daily life. Try not to bother with those things when you go to sleep. Instead, take a moment to vent your worries and think about positive things. The less you care about stressful life, the more relaxed and relaxed your soul will be.
Exercising regularly can help you reduce stress, have better dreams, and sleep better. However, do not exercise close to bedtime because it can keep you awake.
3. Have a comfortable and relaxing sleeping routine.

Let's drink herbal tea or read a book before you go to sleep so that you are less likely to be afraid or upset. Find any way that is most effective for your sleep and add in the solution-list you are applying. Try to remove or ease any stress or sorrow from your mind to easily fall asleep.
Remember to avoid watching/ reading violent, scary, or other stressful movies/ books because these can cause nightmares.
Turn off all visual stimuli at least half an hour before going to bed if you want a better night's sleep. That is, not using your phone, computer or anything that makes it hard for you to relax.
4. Put the roses in the bedroom.

Scientists conducted a dream study in which women were exposed to the fragrance of roses for at least 30 days and had dreams that were calmer than usual. That proves that the fragrance evokes positive emotions, which makes the dream more gentle.
You can also use essential oil, body lotion or candles with rose scent. However, don't forget to turn off the candles before going to bed to prevent fire.
5. Learn to control your dreams with Lucid Dream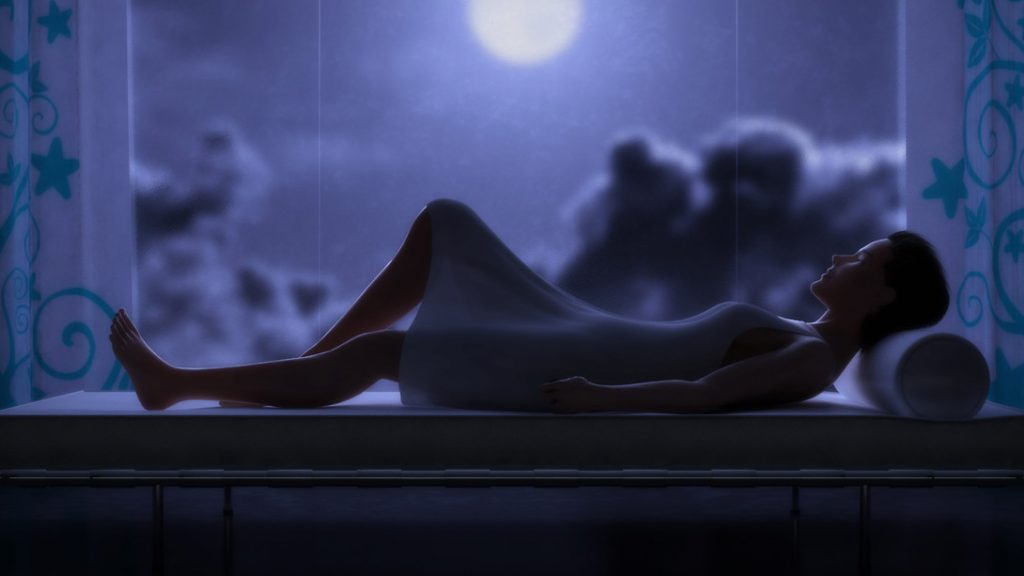 Some people claim that they have lucid dreams, which are dreams in which they can participate and change the dream as it develops. Lucid dreaming can be triggered through a number of techniques, though little research and lots of speculation have been done on it.
Lucid Dream is really fascinating because you can do everything you want in your dreams in a very "real" way. Control your Lucid Dream can help you dream what you want, avoid nightmares, thereby improving your sleep health very much!
Read more: What's Lucid Dream and How to get it?
6. Understand your sleep cycle
As knowledge about the sleep cycle, most of our dreams come in REM Stage. The study on the Journal of Neuroscience showed that people who spent more time on REM Sleep (Rapid Eye Movement) – the period when dreams occur – have lower fear-related brain activity when they were given mild electric shocks the next day. They also suggested that getting enough sleep before a fearful experience can make a person less prone to developing post-traumatic stress disorder (PTSD), the authors hypothesize.
This study is not the first to suggest that REM sleep has unique benefits. Some experts even believe that it is indeed a lack of REM sleep and a lack of daydreaming – instead of just poor sleep – which is responsible for many health problems Americans suffer from today.
Read more: States of slee cycle

Read more: What's the REM Sleep? How to extend it?
But you wonder When is your REM Sleep State? You don't need to know that. The simple way to get your sleep cycle is using an online sleep calculator to determine what's the best time to sleep or the best time to wake-up for you, so that you can have a better sleep and easy to have happy dreams. You can try it here with 1 simple step:

7. Let the nightmares disappear.
You can learn more about nightmares and How to Avoid nightmares here:
Read more: Nightmares: Everything You Should Know – How To Avoid Them?
Although it will be difficult to control your dreams and make nightmares disappear, one thing you can do is change the way the nightmare ends. If you often the dream of having a scary man in the house, imagine you can avoid him, or he will leave you alone. No matter how scary the dream is, try to imagine so you can overcome fear as a winner and let the nightmare disappear.
If you think about it strongly enough, write it down and even say it out loud and then you will be able to re-establish the way your mind approaches the dream.
References