What is Lucid Dream?
Lucid Dream is merely a dream in which you know that you are dreaming, and in particular, you can control it, drawing the scenes, building characters or creating the story as what you imagine.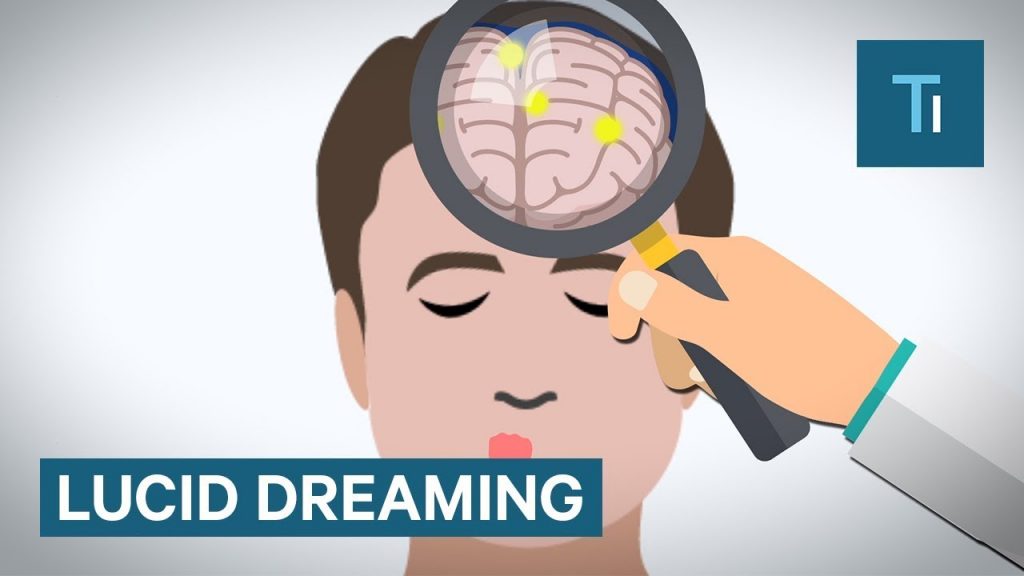 One more thing interesting about Lucid Dream is that you can remember 100% of your dreams after waking up, which is quite impossible with normal dreams, due to during the dreaming time, your brain is still active while your body is sleeping. You will experience a surreal world with every feeling, every miracle that in the real world you can not do or cannot have, because all of it comes from the imagination, the wish of yourself. You can fly, race, fight or meet the girl you like in the dream, etc.
Since you are the lord of your dream world, you can do everything. Are you excited to try entering Lucid Dream and experience it?
Read more: How to have happy dreams?
Are Lucid Dreams good or bad?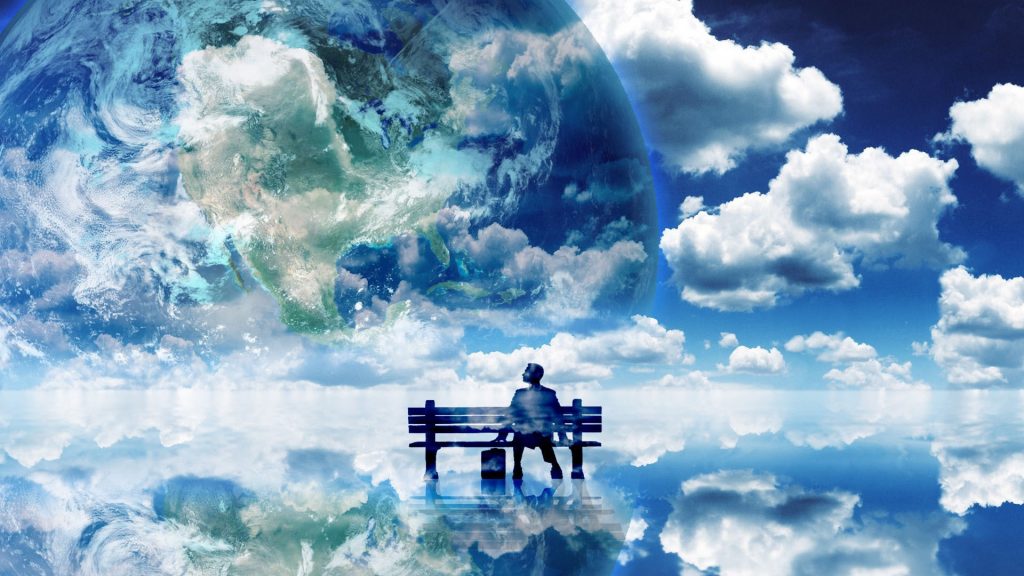 Lucid Dream is not a phenomenon that is easy to have for people who have just practiced for the first time. The initial feeling of Lucid Dreamer is normally fearful, anxious as if experiencing a bad nightmare, but once you get used to it, you will feel very excited, because you can yourself turn your dream into the story you like.
When some dreams, especially nightmares, make you tired and frightened, lucid dream helps you conscious in your own dream, freeing your wish, desire, satisfying your imagination; thereby helping you reduce the fatigue, stress or sadness of real life, have more energy for the new coming day.
However, if not being properly conceived, Lucid Dream is not beneficial to the human nervous system. Being able to control one's dreams can easily lead to the feeling of depressed, easy to surrender, lose faith in real life, then people just look forward to sending all their hopes into virtual dreams when the night comes. This is really not recommended at all.
How to Lucid Dream?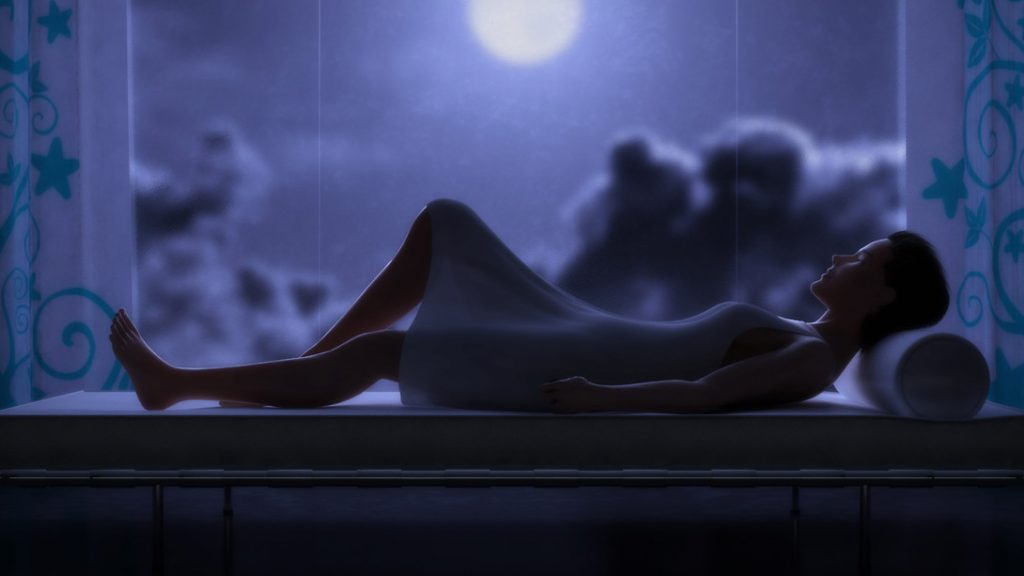 Part 1 – Prepare for lucid dreams during the day
1. Sleep enough.
The dream will appear in the REM stage. If you don't get enough sleep or wake up many times during the night, this cycle will be interrupted. You should sleep 7-9 hours a day and go to bed at a fixed time as a routine, so your body and mind work as expected.
2. Focus on the dreams.
Many people think that how to remember what you dreamed is the first step to achieving lucid dreaming. Before going to bed, remind yourself that you will recall your dream when you wake up. This will help the dreams enter the subconscious mind. Here are some tips to help you remember your dreams better:
+ Ask yourself what you dreamed right after waking up. Don't get out of bed right away as it's hard to remember what you've dreamed. Instead, lie back in bed and focus on the details of the dream. One of the reasons people "forget" what they dream about is to wake up and think about other things right away. Set a habit of this every morning.
+ Record the dream. Do this right after you wake up, put your pen and notebook right next to your bed to quickly record your dreams before you forget them. This is also a way to help you remember dreams over time.
3. Check reality while you dream and throughout the day.
Reality check is to check what can be done both when you are in dreams and when you wake up; to help you distinguish the real world and the virtual world. Successful conducting the real relationship when sleeping can help you have a lucid dream because it is your dream to become aware. Try the following ways to check reality:
Try to fly. Obviously, this only works in dreams.




Look at your reflection in the mirror. If your image is distorted, blurry or has no image, you may be dreaming.

Try looking at the clock. It will be difficult to see because the image will be blurred in the dream.

Turn on, turn off the light switch. The light switch cannot be used in a dream. So if you can use your thoughts to turn the lights on and off, you may be dreaming.

Look at the hands. Check if your hands are normal when looking close. If you are dreaming, you may have more or fewer fingers than usual.

Trying to use electronic equipment. Computers and phones do not work correctly in dreams.

See if you can "breathe" while covering your nose and mouth. If you can do it, then you are dreaming.

Try putting a pencil-like object through your hand (palm). If you are dreaming, the pencil will either go through your hand incomprehensibly or hang around. And if it's not a dream, you'll have a stroke of graphite.
4. Find signs of dreams.
When you have a habit of recording what you've dreamed about, start looking for signs showing that you're really dreaming. It can be an image that is repeated like an island you have never been before in reality or a repeating event such as losing your teeth or being unable to walk because of dizziness. Find the signs and write them down. Knowing these signs can help you be more aware of what you're dreaming about because you can recognize them more easily.
Once you realize the signs of your dreams, you can tell yourself that you're dreaming.
5. Play games.
A psychologist thought that games make people familiar with living in an alternative reality and seeing themselves from outside the body. Those skills are expressed in the world of dreams. Her research concluded that those who play electronic games would be more likely to experience lucid dreams and control them better.
Do not play violent games before going to bed because they can make you nightmares. If you want to try this, be sure to stop playing at least an hour before going to sleep.
6. Eat Melatonin-rich foods.
Melatonin is a hormone commonly found in plants, animals and microorganisms. Melatonin is a powerful antioxidant and is also known as a substance that promotes REM sleep and makes the dream more vivid. Melatonin also helps us more quickly fall asleep. If you want to dream more vivid dreams, sleep deeper, then control your dreams better then you should eat Melatonin-rich foods below:
Cherry

Oat

Almond

Sunflower seed

Linseed

Radish

Rice

Tomato

Banana

White mustard

Black mustard
7. Ask yourself if you are dreaming during the day.
During the day, whether you are sitting in class or reading a letter, make a habit of asking yourself, "Am I dreaming?" If you do this often, you will often ask yourself questions when you are really dreaming. And if you do that, you can find yourself dreaming and controlling your dreams, choosing whatever you want to happen in your dreams.
Wondering if you are dreaming can increase alertness, which makes it easier for you to have a lucid dream.
Part 2 – Prepare for Lucid dreams before sleeping.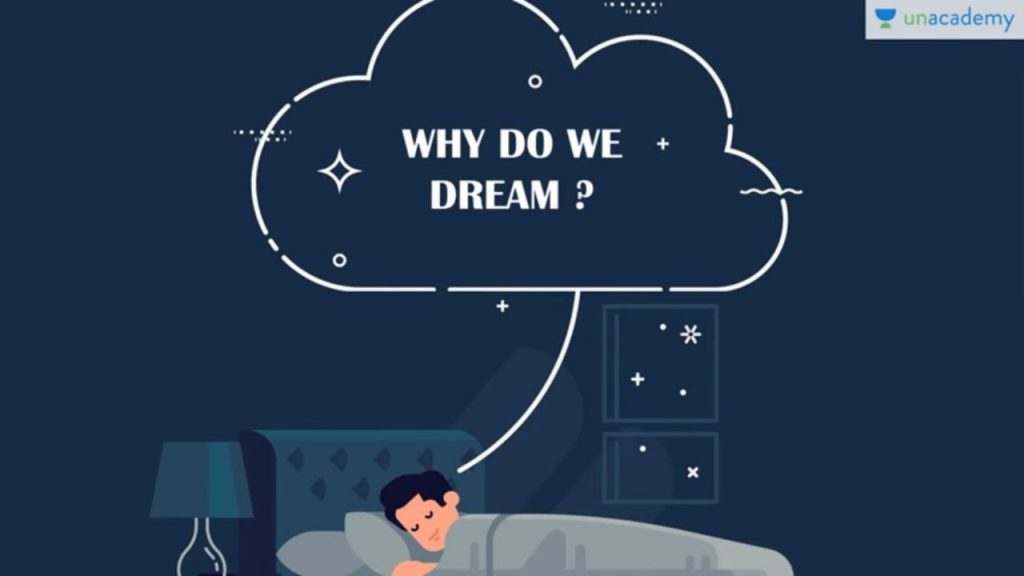 1. Meditate before bedtime.
To be able to have a lucid dream requires you to be fully self-aware and not distracted by thoughts about life. As you lie in bed and try to fall asleep, remove your sad thoughts from your mind and focus all on the fact that you are sleeping and entering a dream.
Melatonin will also help you eliminate negative thoughts that prevent you from sleeping well.
2. Imagine of your lucid dreams.
Before sleeping, think about what you would dream of. Draw out scenes with vivid images and make sure to have detail such as landscape, sound, and smell. Imagine yourself in these scenes and walk around.
Pay attention, feel the breath and the movement in the dream. Even though you're not dreaming, tell yourself "I'm dreaming". Continue this way of imagining until you sleep.
Choose the ideal sleeping position to have an optimal result.
3. Put the dream signs beside your bed.
Put a photo, an icon or even a blank piece of paper next to the bed before going to sleep. Take something that represents what you want to dream about and leave it there before you go to sleep so it can turn into the dream you want. If you want to dream about someone, leave a picture of that person near you. If you're an artist struggling to find a topic, leave a blank canvas by the bedside.
This way can help you dream about what you want because it will show the most critical things into your mind before you fall asleep.
4. Prepare your mind to control the dreams before sleeping.
When lying in bed and ready for sleep, tell yourself something as simple as "Tonight when I dream, I want to see myself dreaming". Repeat this for a short time, and you will see what happens. It will help you think about the need to realize you're dreaming.
5. Sleep completely in the dark.
You should sleep completely in the dark or almost completely dark if you want to control your dreams. Completely sleeping in the dark will maintain a high level of Melatonin and increase beautiful dreams as well as easily recall the dream. Ideally, it should be no difference between the darkness of when you look and when you close your eyes. Avoid any kind of dim light or windows with lots of light or other factors that prevent you from being in the darkest environment as possible.
6. Try MILD technique.
Stephen LaBerge from Stanford University, the founder of the Lucidity Institute, created a technique known as the MILD (Mnemonic Induction of Lucid Dreams), which is considered one of the most effective techniques in mastering lucid dreams. Here's what you need to do:
Tell yourself that you will remember what you dream when you sleep.

Focus your awareness while dreaming and remember that it is a dream.

Imagine what you want to do in your dream to even fly or dance.

Repeat the last two steps when you find yourself dreaming and go back to sleep until you really fall asleep.

Continue using this technique until you can make yourself have lucid dreams.
Part 3: How to Control the dreams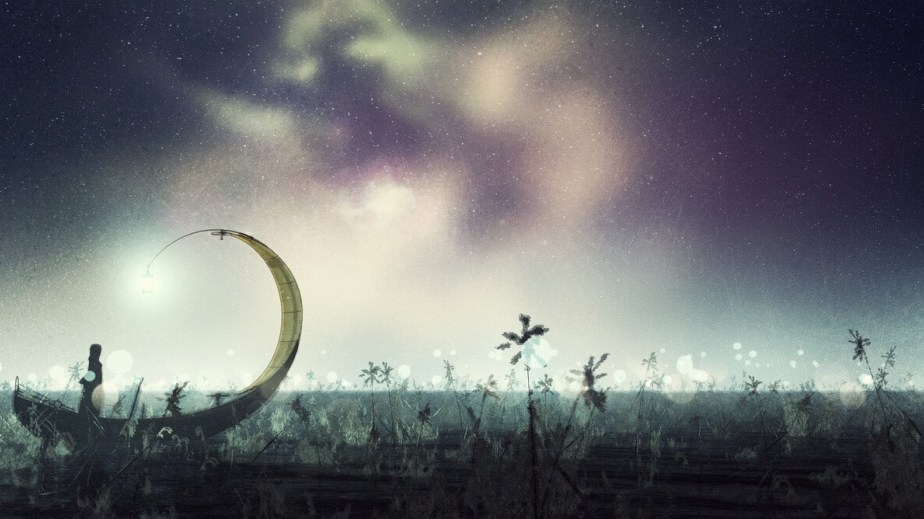 1. Start controlling your dreams in simple ways when you realize you're dreaming.
Once you have completed the reality check and realize that you are dreaming, try to be calm and not too excited about the fact that you are dreaming. If you don't stay calm, you will wake up easily. Instead, stay calm, immerse yourself in the world of dreams, and start controlling simple things before creating more complex things.
You can start trying to change the landscape carefully or simply go back to your dreams. You can start to touch everything and try to make small objects appear or disappear.
2. Control your dreams more and more.
When you master a lucid dream comfortably and want to control your dreams, even more, you can start a higher level. You can make yourself fly, gather people, completely change the scene, try to return to your childhood or even go through time. Once you get used to mastering the dream, you will be able to dream the dreams you want more often.
Remember to record your dream after waking up. Mark the places where you find yourself mastering your dream and record what you have done and what you have been unable to do. If there is something you can never do when controlling a dream like making yourself fly, tell yourself what has hindered you.
3. Recall what you have dreamed periodically.
When you dream and know that you're dreaming, you can tell yourself that you're dreaming. If not, you can forget what you are dreaming about and have no control over what's going on. If you keep reminding yourself of what you're dreaming about, you'll find that you can change and control the situation.
4. Make yourself fly.
One thing you can try to do when controlling your dream is to fly. At first, you can't fly but can do it slowly to be able to fly. You can tell yourself "I'll fly now", to make you think you're ready to fly. You can jump around, jump up and down and lean over before completely flying. When you do this more comfortably, you will be able to start lifting yourself off the ground before you can fly.
When you're flying, don't doubt what's going on. You will not be able to fly if there are many doubts. If you find yourself low, try to jump hard and try again.
5. Control objects.
You can also control something or something you want to hold in your hand. If so, you will have to think about how to make it possible. Maybe you want a delicious cake. You should first imagine that you are in the kitchen or a restaurant so that the cake is brought out. If you only think about the cake, it may not appear, but if you create a scene it will be easy to imagine the cake and then it will be in your hands.
6. Change the scenes.
You can also change the scene in your dream if you try your best. When you know you are dreaming, imagine opening a door to the dream's space or you can slowly add your fantasy to the scene pieces until you get the scenery you want. If you try to remember your childhood home, start gathering your favorite plants in the backyard, then the back door, etc. until you create a world you want.
That may help you have visualizations or copies of the scenery you are looking for in bed before you go to sleep. Make sure it's one of the last things you see so your mind is ready for adventure.
7. Travel through time.
Some people can travel through time in their dreams. You can imagine getting into your own time machine or opening a door to a new world. If this doesn't work, try another way. You can even say to yourself, "Now I will go through time", and focus on making it a reality without being too forced. That helps you sleep while still thinking about the time in your life you want to go back to
Recommendations:
Not only sleep, but also focus completely on what you want to dream about to forget that you are sleeping and falling asleep naturally without trying.

If you are in a state of relaxation, you will understand your body is trying to sleep when you start feeling restless. So try to ignore this sign, still closing your eyes and not thinking. Trying these tips will help you reach the state between sleep and wake and then have a lucid dream.

Some people dream naturally and can achieve this state with little or no practice. But others may be more difficult to achieve such results, so take time for yourself.

Usually, if you think about terrible things, your dream will not be pleasant. Try to have a sweet dream.

When you are in a state of alertness and if you feel you are starting to lose control, try rubbing your hands together or walking around.

Conduct daily practical tests and do it all day so you can train your subconscious to do it while dreaming.

Perform lucid dreaming techniques regularly. You may take years to be able to master the art of lucid dreams, so give yourself time.

Try meditating before going to bed so you can calm down, which makes dreaming easier.

Try to always think about this issue even before going to bed!

You will be easily awakened up when thinking too much about your dream. Relax and calm down.
References