Everything about Nightmare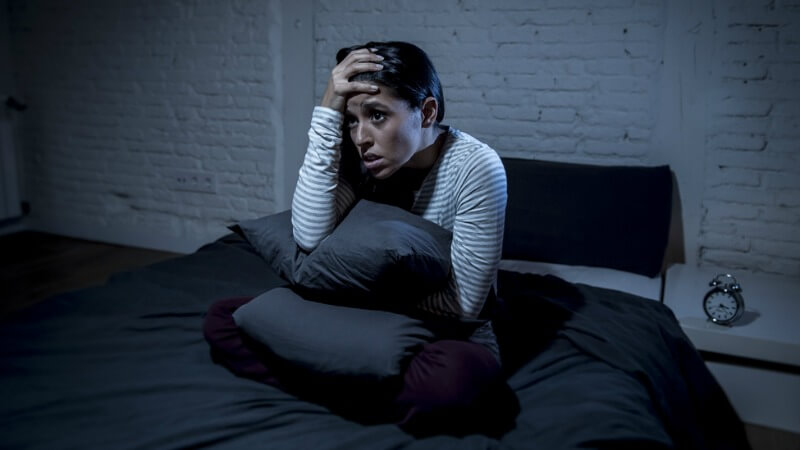 Nightmare is an unpleasant dream of the human. It is often negative and causes fear to those who encounter it. Causes of nightmares are often fear, sadness, anxiety or great sadness. Nightmares can contain dangerous, unpleasant situations or psychological and physical terrorism. People who have nightmares often wake up in a state of stress and may have trouble sleeping again for extended periods.
Nightmares in ages of life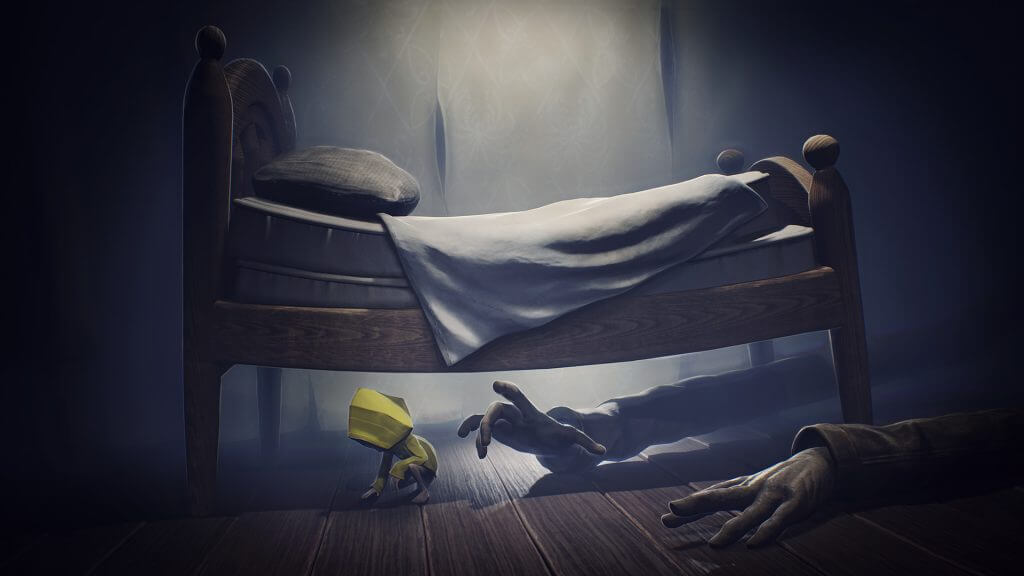 Dr. Irshaad Ebrahim, a specialist in Sleep Disorders at Constantia Sleep Center, says almost all of us are prone to nightmares.
People with dream recurrences show little adaptation to anxiety, depression, and stress in life, compared to those without recurring dreams.
Children are more prone to nightmares and much more frequent than adults, Dr. Ebrahim said.
A study in both teenage boys and girls, the results showed that the girls often have more nightmares.
At age 13, about 25% of boys often experience bad dreams, 40% for girls. At the age of 16, about 20% of boys have nightmares while girls are still at 40%.
This situation continued into adulthood, in which the frequency of nightmares in a month was 8% for men and 30% for women.
Understanding the nightmares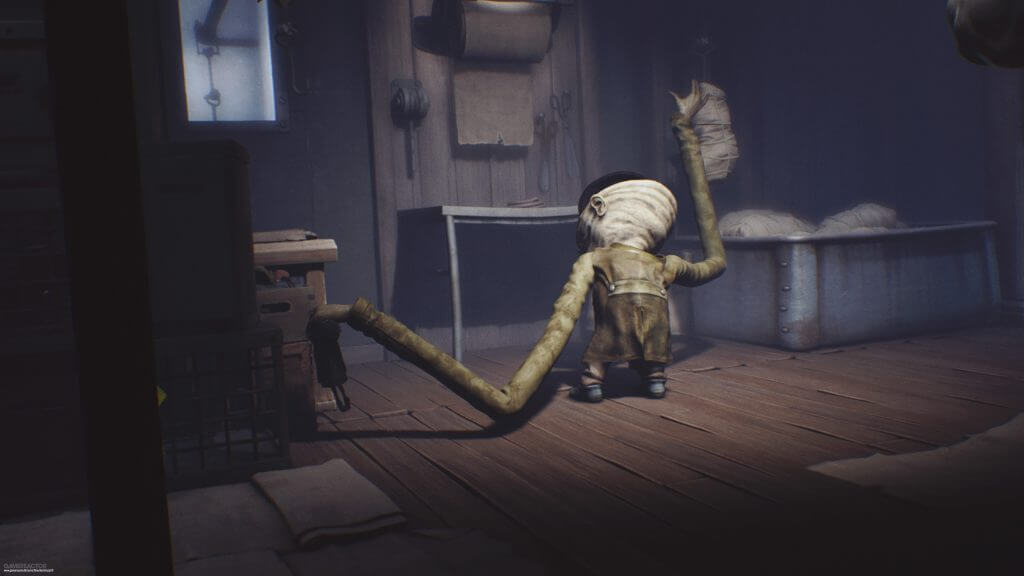 Our sleep goes in a cycle consisting of two main stages of Rapid Eye Movement (REM) and Non-REM. Sleep starts with Non-REM (Pre-Sleep and light Sleeps stage) and gets into REM (Deep Sleep, Deeper Sleep and Dream Sleep) ( initiation is usually a period outside REM, expressed by flickering or beginning to fall asleep; then the REM stage, then the cycle repeats from 3-5 times per night sleep.
Nightmares often occur when our sleep goes through REM stage when most dreams appear. The longer you sleep at night, the longer the REM periods be, so we tend to experience nightmares during dawn.
Many statistics also show that in any two adults, there is one have nightmares every time they go to sleep. According to surveys in many countries, about 2-8% of adults are permanent victims of nightmares.
While nightmares often have random and abundant contents, there are some of the most common images that many people encounter. For example, some people say they often dream of being chased by something dangerous or scary and unable to escape; or many others dream of falling from the high.
If you have experienced an obsessive incident or event that caused psychological trauma, such as a catastrophic accident or being attacked by someone else who has almost take your life, you are at risk of having nightmares in which you recall those scary images unconsciously.
Difference between Nightmares and Night Terrors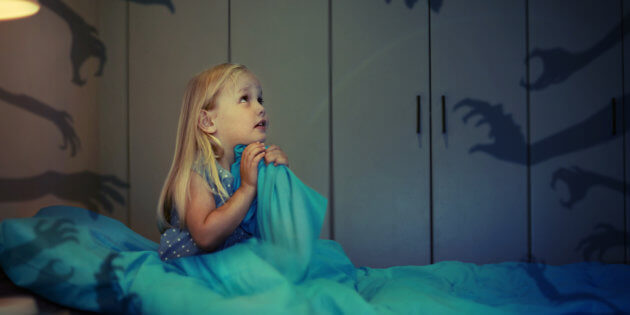 Nightmares and Night Terrors are two kinds of disturbing sleep which are usually confused in the meaning.
Nightmares often appear in the REM stage, so you often have nightmares in the early morning. They are often vivid yet dreams with a real feeling. Nightmare content of each person is different. However, many adults say they often dream of being chased or dropped from above. Those who have experienced tragic events usually meet those same events in nightmares.
Night Terrors occur at Deep and Deeper Sleep stages, so they usually appear within the first few hours after you sleep. They are extreme emotions that do not accompany dreams or images. They are often accompanied by movements (struggling or getting up right away) that cause you to wake up terrified. Usually, you won't remember why you're so scared like that.
Causes of Nightmares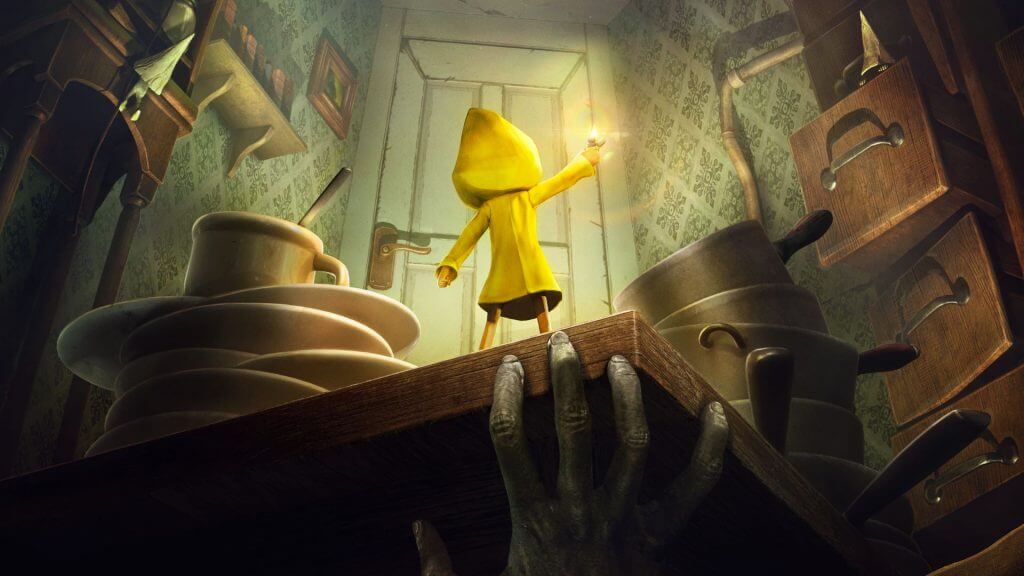 Many people explain having nightmares due to previously watching horror movies or reading similar news. However, according to researchers, the real culprit is what we do every day.
Ginger Houghton, a social psychologist in Michigan, USA, said: "Overall, nightmares are not a threat to the quality of sleep or human health. However, if the nightmares are repeated and serious enough to affect work, study, personal life or making people want to avoid sleep, then medical intervention is needed".
Fortunately, only about 1% of adults have frequent nightmares that need to be supported by experts. But the reality is that nightmares have a significant impact on people's morale.
According to Dina Merhbi, a nutritionist in Montreal and the founder of Body Balancing Therapy: "Just a nightmare can make you tired and lead to unhealthy habits tomorrow. If nightmares repeat, this will affect your energy and spirit, and can become a catalyst for depression, anxiety and even health problems like high blood pressure ".
Studies also show that people who have nightmares are at higher risk of hurting themselves or attempting suicide. So how do you control your nightmares? To effectively resolve this problem, you need to consider the possible causes of nightmares as below:
You are having mental problems
Negative thoughts and unresolved life issues play a crucial role in the formation of nightmares and the number of nightmares you encounter. "Our brains work like a computer, so if you go to bed with negative thoughts during the day, your brain will turn around those negative thoughts while you sleep," John Mayer, a psychologist in Chicago, said.
One study found that people with severe depression or negative attitudes towards themselves tend to have more nightmares. 28% of the study participants who have depression illness said they often had nightmares. Although depression is sure a cause, stresses in daily life can also have a significant effect on sleep quality. Situations in life, such as moving home, going to a test, or changing job can also cause nightmares.
You are experiencing a significant event in your life.
Nightmare is a major symptom of post-traumatic stress disorder (PTSD). Therefore, people who have nightmares will suffer difficulty to sleep again then get tired during the next day.
"Some people wake up with a feeling of sadness or fear after a nightmare, which will be a difficult start for a new day. If this happens occasionally, there is nothing to worry about. However, frequent nightmares can be a manifestation of memory loss, mental trauma, sleep apnea or sleep disorder, " said Dr. Alex Dimitriu, founder of the Menlo Park Psychiatry & Sleep Medicine.
Eat before bedtime
Night eating can increase your body's temperature and metabolism which makes your brain more active and can lead to nightmares. A study carried out over 400 students who were asked to record their dreams and food for two weeks. About 44% of them said eating ice cream or other dairy products caused weird and scary dreams.
Drink alcoholic beverages before going to bed
You may feel easier to fall asleep thank to alcohol but when it is done absorbed, and sedative effects disappear, your sleep will be interrupted and nightmares may come. And also because of that alcohol, your dreams will become more lively than usual. You may even sleepwalk or act as what is in the dream.
You are under medication treatment.
Some drugs may also affect sleep, such as antihypertensive, antidepressant, and steroid medications. Drugs that treat Alzheimer, Parkinson and lower cholesterol can also cause sleep disorders.
Read more: Sleep Tips and Tricks

Read more: Dream – How to have happy dreams?
Reference